Casinos In Manchester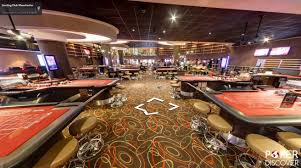 If you find yourself traversing the Northwest of England, you surely must visit one of the major cities at the vicinity that will surely take your breath away - the Manchester City. This renowned city, like in any other spots in England, is brimming with an outstanding vibe that will surely make your trip worthwhile even if you just decide to walk across town. However, if you want to make your trip even more fulfilling, then you'll surely find it more than exciting to give the Casinos in Manchester a try. UK Information Centre is here to fill you out with some of the most renowned waging establishments at the place which you should certainly take a trip to if you have the time.
One thing that's most different with Casinos in Manchester compared to others sophisticated cities in England, is that the establishments they have possess a rather more festive and adrenaline-filled vibe. This is extremely beneficial if you're the type of person who'd like to party and give it your all while waging. Of course, they also have places for more serious wagers who wants to concentrate. With this, it is apparent that Manchester has prepared various establishments for waging with different vibes and cultures to guarantee that visitors will have the perfect place that will be their cup of tea.
If you are missing the vibe of Las Vegas while at your stay in the illustrious city of Manchester, fear not as you'll have the best UK online casinos to choose from, too. As far as land-based casinos go, they have the Manchester235 with a Las Vegas Style setup and even though it pales in comparison to Las Vegas Casinos when it comes to games, they still have bountiful amount of table games for blackjack, poker and more to keep you entertained for a long while. If you're a beginner, you can even take up lessons on their VIP Courses, making it evident just how special Manchester235 views their visitors.
Grosvenor is also something that's already not new in England, which is certainly a good thing considering that it definitely packs the experience needed for a waging establishment to flourish and serve the greatest time to its players and visitors. Grosvenor not only has tons of table games for players to test their skills, wits and luck with - they also have outstanding restaurants, bars and more to keep you company whatever you wish to do if you're taking a pause from gambling.
There's also a place for those people who'd like to be in a vibe that's completely club-like, which will also make you feel the worth of having a complete blast in a night out. Fortunately, Manchester has the perfect place for that and it's the Night's Out Genting Club. This place is more than just a club because aside from the drinks, you'll surely be able to indulge yourself with the plethora of games they have in offer for their visitors. UK Information views these three as few of the best casinos in Manchester today, but it's definitely up to your discretion what to pick from the three, or even if you decide to pick from other choices available at the City. You are welcome to contact us for more top casinos in Manchester.